Samsung Charging Problems
Many people replace battery or charger or even phone when they get charging problems. In these Samsung charging problems are very common. According to my personal experience, there is always a solution. So If your Samsung phone isn't charging check following solutions.
Common Samsung Charging Issues
Samsung charging problems occur due to many reasons. Some are related to software and some related to hardware. So I am categorizing them. You can fix both problems with just small tweaks. Let's have a look.
Hardware Changing Problems
Dusy Ports
This is the most common solution because this is a common problem. Sometimes dust or something else is stuck in the metallic parts of your USB ports. So, the contact between charger and phone is lost.
Solution
Apply following steps carefully.
1. Shutdown your device.
2. Detach battery.
3. Use a small thing like wire metal or toothpick.
4. Insert in ports and clean metallic surface.
5. Take some ethanol in the cotton bud and insert it in ports to make sure they are properly cleaned.
Hurray its done plug-in battery and try charging.
Chocolaty Charging Ports 🙂
Sometimes especially kids and girls keep their Samsung phones in pocket or purse with candies or chocolates. In this case, chocolate is stuck around charging port of your phone.  So, let's fix this chocolaty problem :).
Solution
Apply some compressed dry air in charging port of your phone. Check if it's removed. If no let the mess be dry and then apply compressed air again. I am sure your problem will be solved. If no try ethanol trick which I told in above paragraph.
Faulty Cables
The weakest part of a charger is the cable. When it comes to cable it's because you carry charger roll it, wrap it and so many things that happen with your charging cable. So, it is possible that connections of your cable are broken. It will stop charging. So, let's solve this issue. I am providing two solutions for this charging problem. Let's have a look.
Permanent Solution
Ulitmate solution to this charging problem is replacing the cable. Check if another cable is working replace the old.
Temporary Solution 
You can apply this solution when you are in an emergency or you can not buy the new cable. I will recommend buying a new cable because it's very cheap as compared to the whole charger. Let's see the video.
Faulty Charging Adapter 
If you have failed in all above steps consider replacing your charging adapter. Beware always use Samsung certified products to avoid further Samsung charging problems.
Precautions While Solving Samsung Charging Problems
Never ever be closer to water while doing all these steps. Always stay safe from electricity. Sometimes batteries can blast like a small bomb you can watch what happened to this guy while playing with Samsung battery in the video below.
Sometimes many people put their phones on charging for a whole night, it is ok but never put your phone under the pillow or a cover while charging overnight. It may heat up and what next? See video below
Software Tweaks For Samsung Charging Problems
Software updates and new Android versions can wreak havoc with your battery life, especially when upgrading an old device to current software. Newer devices are often optimized to take advantage of the latest software, whereas a two-year-old device can struggle when it gets updated.
If this happens to you and you can't troubleshoot the problem, consider rolling the device back to an earlier Android version, though be warned that this carries security risks. The latest software versions are always recommended to keep your device protected, and while the risk of keeping your smartphone on an older version is often negligible, it's worth noting.
Similarly, sometimes device battery life can be significantly improved by an update, so if you think you might be way behind on your Android software version, head to Settings > About phone to check for an update.
Switch it off
Using battery-intensive apps/features while you are charging your device will affect how quickly it gains battery life. If you are charging while Skyping somebody at 100 percent brightness, the device will naturally take longer to charge than it would with its screen, Wi-Fi and 4G turned off.
Switch the device to airplane mode, or off completely, when you are charging if you want to see the fastest energy injection. Think of it making your device take a power nap.
Calibrate your battery
Sometimes the battery level your device 'thinks' it's at is wrong. The effect of this is that your phone may function differently, including limiting performance before it needs to or taking an hour to chew through the last two percent of battery.
We've already written an extensive guide on how to calibrate your smartphone battery, so I won't retype it all here, but this is a thing to try before completely ditching your defunct power pack.
Besides all this Samsung is also providing some amazing offer and you can check samsung and jio double data offer, which is also known as jio football offer which is Samsung and jio double data offer.
Check your battery pack's voltage and amperage
This tip was pointed out in the comments below by Patrick and it can help you quickly identify a defective cable. Download the free Amperage app from the link below and open it. Now, connect your charger and the interface should go green and the text at the top should say "measuring". If you don't see this, or nothing happens, it means there is no current going to your device.
If it identifies a current, the app will now show the charging statistics for that charger, including the minimum and maximum load levels (in milliamps), voltage and maximum current. This is also a great way to find out which of your chargers is performing best.
Try connecting the different charge packs you own, including portable battery packs, to see which has the highest maximum charge value, or the highest average (the app makes it fairly easy to get an idea of this). It's not an exact measurement but it's an indication if nothing else and the app is completely free.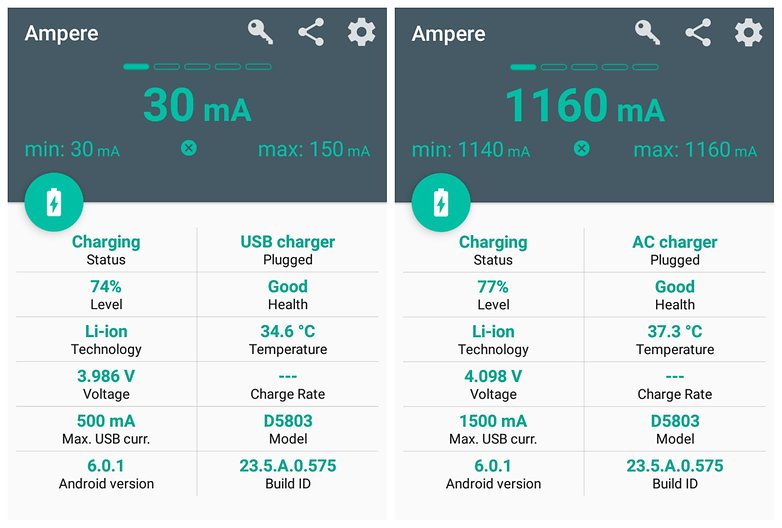 12. What about water damage?
A number of people in the comments asked about battery problems caused by water damage. If your phone fails to charge after falling in water you don't have many options: your best bet is to try and replace the battery – if that's even possible.
You should, however, try to prevent this from ever happening. Read our article explaining what to do when you drop your phone in water to find out the first steps you should take when trying to rescue it.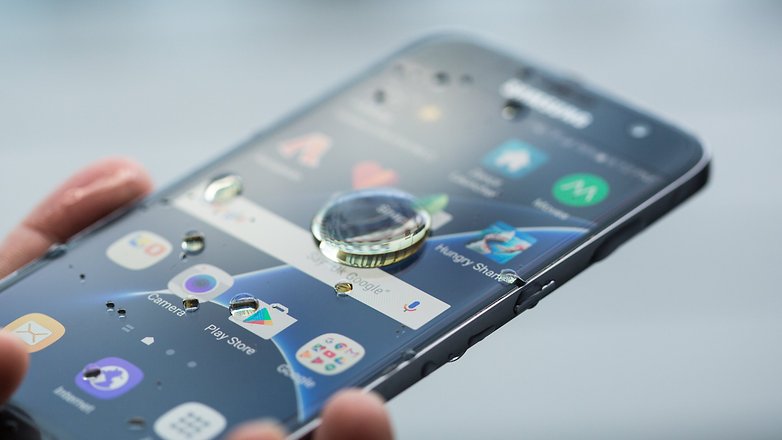 If all else fails, double-check that you have the power point switched on. That is the first thing they will ask you if you call your manufacturer for help, which might need to be your
next step if none of these solutions has worked for you. If you have fixed your phone and want to take a break? Check out our list of Best Mod APK Games.
Have you suffered from a smartphone that won't charge properly? Let us know if you've found a fix that we haven't mentioned here in the comments.